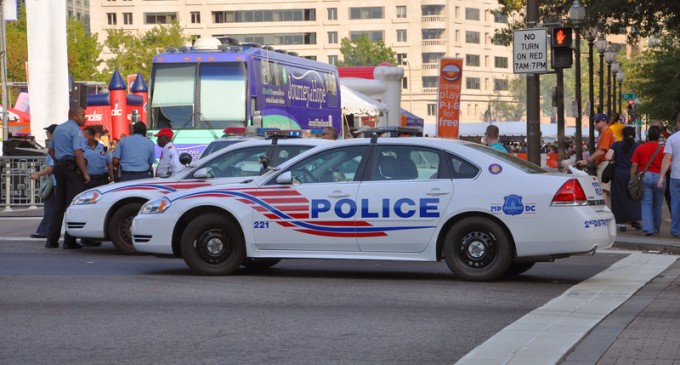 Everyday when police put on their uniforms they know that they could become a victim of the crime to which they are called to investigate.  It is part their duty and their sworn service to the public.  Officers in Washington D.C. responded to a report of gunshots near Martin Luther King Elementary School, a little after midnight on Tuesday.
The officers were first alerted to the scene by ShotSpotter, a system which uses sensors to detect gunfire.  If anything is picked up, authorities are notified and officers dispatched.
Arriving on the scene, the suspects fired at police allegedly avoiding arrest.  They barricaded themselves inside the SUV and were order to exit the car, but they refused.  The police returned fire, as they were shot at, and fortunately none were injured.
Read more of the report on the next page.