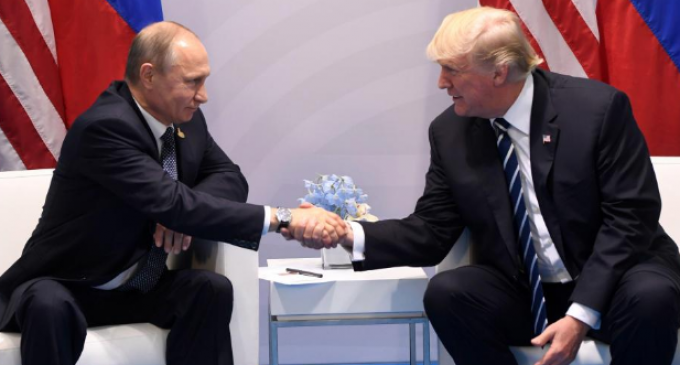 President Donald Trump and Russian President Vladimir Putin met in their first highly anticipated face-to-face meeting in Hamburg, Germany today at the G20 conference.
With the world's attention focused so intently on the meeting, both leaders adopted a friendly tone from their opening handshake to initial comments from President Trump.
Behind the overblown media hype is the overlooked fact that the two presidents have had a number of private phone conservations to lay the groundwork for this meeting. These conversations begin after the election and before President Trump's inauguration.
Accompanying Trump and Putin in the meeting were their top diplomats: Secretary of State Rex Tillerson and Russian Foreign Minister Sergey Lavrov.
In recent days, speculation has focused on the topics that might be raised at the meeting, including the war in Syria, the fight against ISIS, the Russian stance against the Ukraine, alleged Russian meddling in the 2016 U.S. election and global energy issues.
Learn how President Trump set the stage for the meeting prior to arriving in Germany and his comments as the meeting opened. The story continues on the next page.