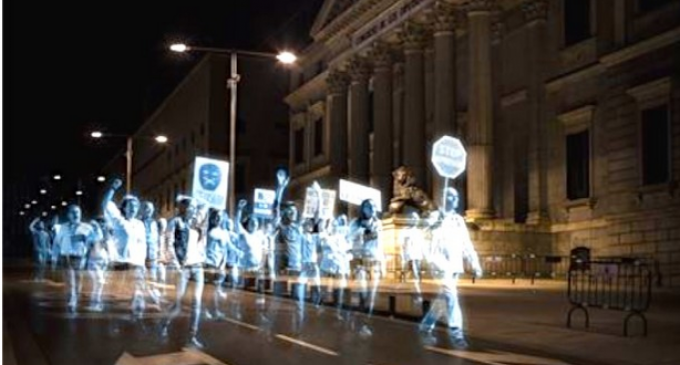 In protest against new draconians laws that has essentially cast Spain back to the Dark Ages, the world's first holographic protest was held outside parliament in Madrid this week.
People from around the world took part in this unique protest which garnered a huge turnout, but without any arrests because nobody was actually present.
The despotic new laws makes it illegal to protest outside government buildings or hold any protest without permission from authorities. Violations of the new laws can result in a fine of up to €600,000 ($746,000).
GO TO PAGE 2: