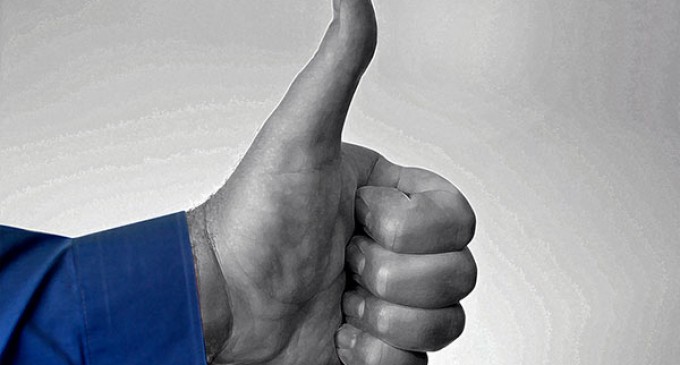 The U.S. Fourth Circuit Court of Appeals  reversed a lower court's decision in a unanimous decision on Wednesday, declaring that a Facebook "Like" is protected under the First Amendment, like other forms of speech.
This could mean that people need not worry about unfair treatment just for liking pages or people on Facebook. This is what is alleged in the Virginia case by a sheriff's deputy who claims to have been fired because he "Liked" his boss' political opponent.
ArsTechnica reports:
Chief Judge William B. Traxler Jr. wrote in the decision:

On the most basic level, clicking on the "like" button literally causes to be published the statement that the User "likes" something, which is itself a substantive statement. In the context of a political campaign's Facebook page, the meaning that the user approves of the candidacy whose page is being liked is unmistakable. That a user may use a single mouse click to produce that message that he likes the page instead of typing the same message with several individual key strokes is of no constitutional significance.

. . .

In sum, liking a political candidate's campaign page communicates the user's approval of the candidate and supports the campaign by associating the user with it. In this way, it is the Internet equivalent of displaying a political sign in one's front yard, which the Supreme Court has held is substantive speech.
Should your behavior on Facebook matter 'in real life'?
Do you think the right to Free Speech should extend to Facebook?
Let us know in the comments below!
Source: Facebook "Like" button just as protected as written speech, court rules
photo by: owenwbrown