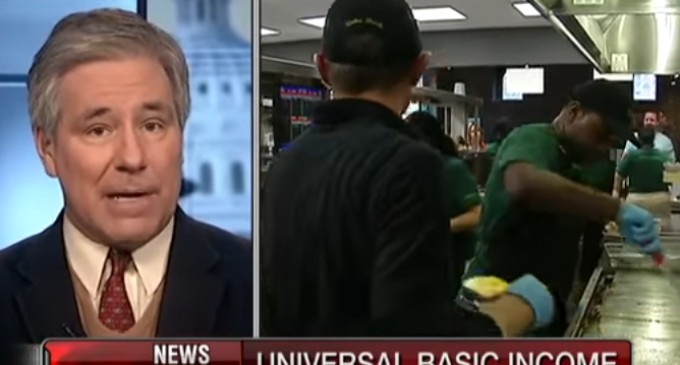 The latest trend in socialism is UBI — or universal basic income. The policy requires that citizens receive income from the government, no questions asked. They don't need to work, prove that they're seeking work, or have any desire to work. Simply by existing, individuals will get a taxpayer-funded paycheck in the mail.
While this sounds like a fantasy of the far-far-left, major countries are considering the policy for its unemployed citizens. Unsurprisingly, the country is part of the ever-more-socialist European Union.
One reason this is picking up steam again – it's actually an old idea – is due to the threat of 'robots taking our jobs'.
See the details of the universal basic income experiment on the next page: