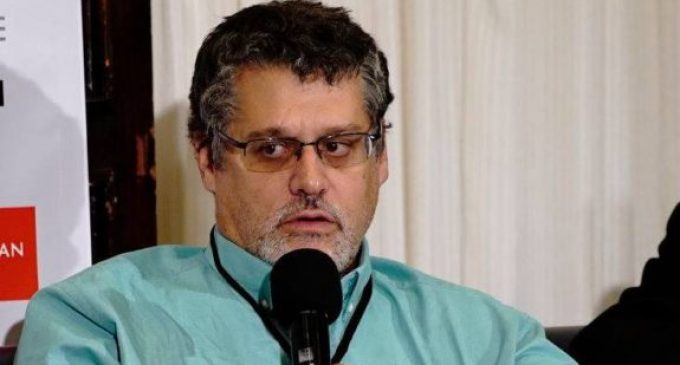 The plot of how the Democrats are going to make something…anything…stick when it comes to the Russia-collusion narrative is thickening.  The hundreds upon hundreds of hours of programming based around the Leftist Russia talking points was apparently not enough to turn the tide of discontent against Trump.  The harsh rhetoric of nearly every senior ranking member of both the House and the Senate Democrats regarding the subject and relentless barking about impeachment have yet to make a dent in the poll numbers and that single event infuriates the Left more than anything.
But, true to form, the anti-America-driven, selective editing and reporting methods of the Leftist press continue to revisit the Trump-Russia collusion trough where all the colleagues can get their fill and scatter like roaches in all directions to produce their fake news pieces in the relative safety of their First Amendment blanket.  And thank the Lord for that Amendment.  Were it not for that, the fake news of the Left could never be countered, because the Party of the Jackass and their faithful pet RINOs would never allow its state-controlled media to print anything adverse about any issue.  We would be back in the 1980s once again where there was no such thing as Right-wing media.  We'd be in a lonely and sequestered state of feeling cut off from the rest of the civilized world, forced to believe that our voice didn't matter and that we were part of a tiny minority.
However, the Leftist press still wields power and they still run a good portion of the agenda of the government's device.  That being said, Fusion GPS, the firm that fabricated the now-infamous Trump-Russia Dossier (and which is heavily implicated in the Trump Jr./Russian lawyer meeting last June) has been mentioned in a Senate Judiciary Committee hearing.  Chairman Chuck Grassley (R-IA) has doggedly attempted to get to the bottom of this insane collusion matter only to be thwarted by former FBI Director Comey, and former DOJ Acting Deputy Attorney General Dana Boente, both of whom completely ignored requests by this Judiciary body to answer pertinent questions regarding the investigation.
Now, a co-founder of Fusion GPS has opted to also stall these efforts.  Read more on the following page about this newest twist in the story that just won't go away.