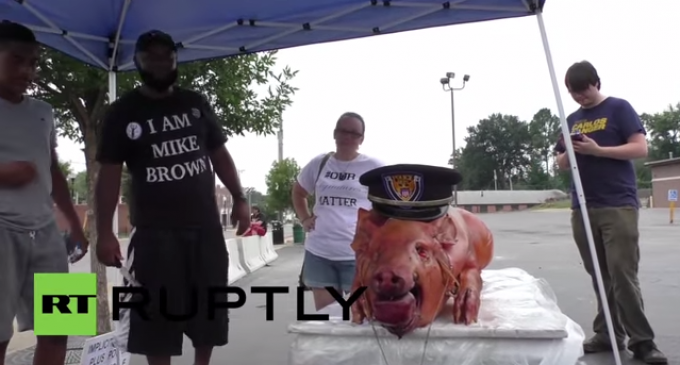 On the anniversary of the shooting death of Michael Brown, Ferguson protesters brought in a roasted pig for the demonstration – right in front of the police department.
The pig was obviously dressed up as a representation of Officer Darren Wilson, who shot Brown on August 9, 2014.
Later on Sunday night, a shooting broke out with police elsewhere in the city.
See Video on Page 2: