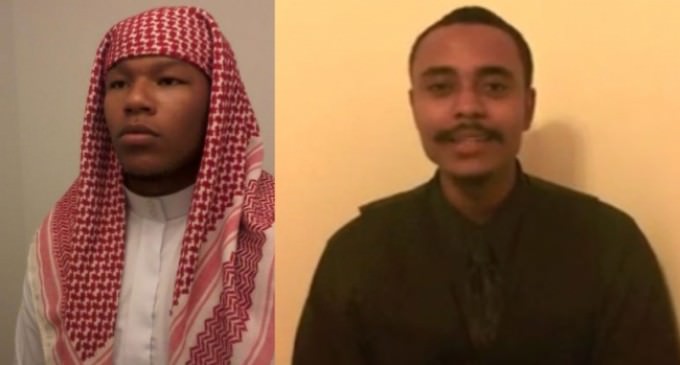 Two New Black Panther members, Brandon Orlando "Muhammad" Baldwin, age unknown, and Olajuwon Ali Davis, 22, were caught by the FBI on Nov. 21st with high explosives and illegally purchased firearms.
The men were caught while waiting for one of their girlfriend's EBT cards to be replenished so they could make 'two more bombs'.
More information has come to light about what exactly they had planned to do with the bombs they were making.
SEE PAGE 2 FOR VIDEO + MORE INFO: