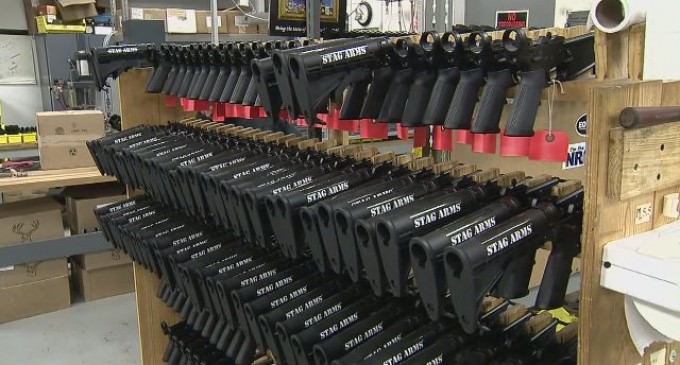 The feds are cracking down on gun companies again.
After Stag Firearms LLC president and owner Mark Malkowski was found guilty of owning a machine gun not registered to the Britain-based company, the Bureau of Alcohol, Tobacco and Firearms revoked Stag's license to manufacture guns.
Malkowski pleaded guilty to the charge against him as part of a plea deal with the U.S. District Court in Hartford, agreeing to sell Stag and not seek further involvement in the firearm industry. He is also expected to plead guilty to a misdemeanor charge over failing to maintain gun records before the District Court in New Haven.
Apparently, federal law enforcement have had their sights on Stag for a long time, with the ATF looking into the company's records and practices since July 2014. The resignation of Malkowski from Stag's presidency is the result of this year long investigation.
Read more on the next page: