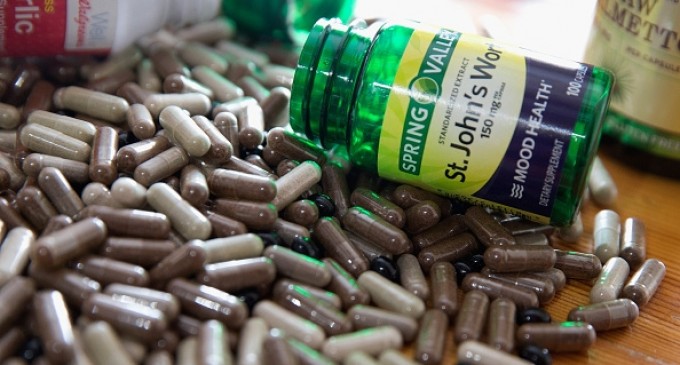 Humanity has always been in search of better health, the proverbial fountain of youth, that magic pill will cure all ills and promote health.  In order to meet that need, charlatans have sold snake-oil and made false promises for centuries and the practice continues in the dietary supplement industry.
An investigation into the giant retail stores that sell these supplements, specifically four national retailers — Walmart, Walgreen, GNC and Target, was conducted by the New York State Attorney General's office.  What was uncovered was these dietary supplements do not have the listed herbs on their labels and that many of the ingredients are "potential allergens", which are not listed as ingredients.
A majority of the herbal supplements at these stores, the FDA found, do not contain the herbs they claim to have, but rather they have inexpensive fillers such as soy powder and wheat.
Read the list of the supplements on the next page.