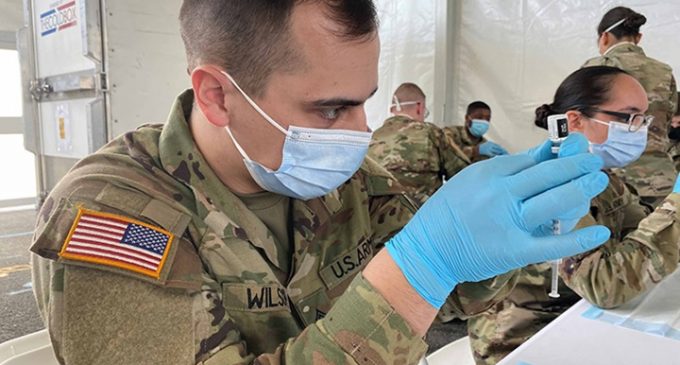 The U.S. Food and Drug Administration approved the first COVID-19 vaccine on Monday. The full approval of this first vaccine, developed by Pfizer and its partner BioNTech, will likely cause employers, the military and universities to make vaccination mandatory.
"While this and other vaccines have met the FDA's rigorous, scientific standards for emergency use authorization, as the first FDA-approved COVID-19 vaccine, the public can be very confident that this vaccine meets the high standards for safety, effectiveness, and manufacturing quality the FDA requires of an approved product," acting FDA Commissioner Janet Woodcock said in a statement.
Biden wasted little time making another plea to Americans to get the jab, claiming that the majority of deaths and hospitalizations in the U.S. due to the virus are among the unvaccinated.
"Let me say this loudly and clearly: If you're one of the millions of Americans who said that they will not get the shot until it has full and final approval of the FDA, it has now happened," he said. "The moment you've been waiting for is here. It's time for you to go get your vaccination. Get it today."
For now, most Americans have a choice to get vaccinated or not and live their normal lives. Our military personnel are not among those who get to choose – the Pentagon has announced that it's mandatory for troops across all armed services to get the shot.
Details on the next page.