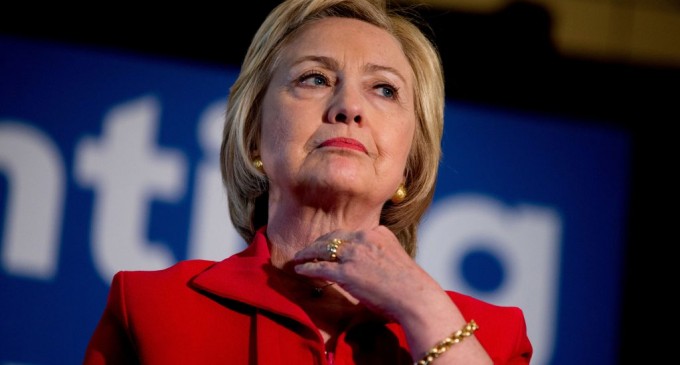 Hillary Clinton's web of lies just got a little deeper.
This week, Clinton tried to blame former Secretary of State Colin Powell for her illegal behavior, suggesting that he was the one who initially suggested she use a private email address to conduct state business. Powell quickly disputed the allegation, claiming that "her people are trying to pin it on me."
So why is Hillary Clinton back on defense in the first place? Likely because she knows that the full extent of the FBI investigation has yet to become public.
Many in congress are trying to release the full testimony before the general election in November, but right now all we have is a slow trickle of information coming from Washington D.C.
Still, that might be enough to cripple Clinton's already weak campaign. Just this week, a new report is already threatening to discredit one of Clinton's central claims surrounding her email server.
See the bombshell report on the next page: