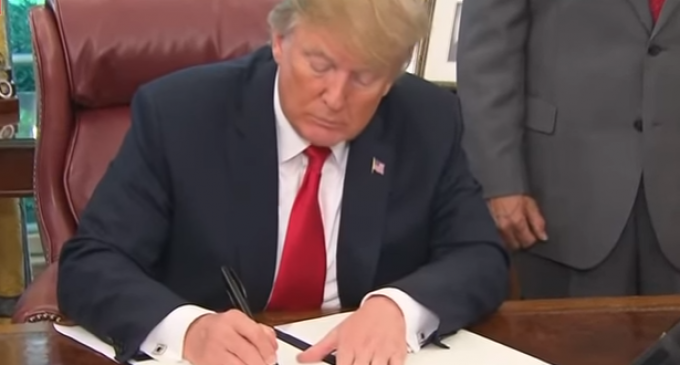 Despite President Trump's order given on Monday for the "immediate declassification of sensitive materials related to the investigation on Russian interference in the 2016 election, the Department of Justice, FBI and Office of the Director of National Intelligence are reportedly expected to propose redactions to said materials that would keep some information secret.
According to Bloomberg News, three people familiar with the matter report that these agencies are going through an in-depth review and refuse to offer a timeline for finishing, flying in the face of Trump's order to declassify immediately.
President Trump also demanded the full public release of all text messages regarding the Russia probe by DOJ official Bruce Ohr, former FBI Director James Comey and his deputy, Andrew McCabe. The order to release text messages has been described as 'unprecedented'.
Citing sources familiar with the process, Bloomberg notes that the FBI and the DOJ will submit their proposed redactions to the Office of the Director of National Intelligence. The office is would then assemble the material and submit it to the White House.
All of this should delight Nancy Pelosi, Chuck Schumer, Adam Schiff and Mark Warner, who all demanded that the DOJ and FBI defy Trump's declassification order.
On the next page see the shocking letter by these Dems intended to undermine our President.