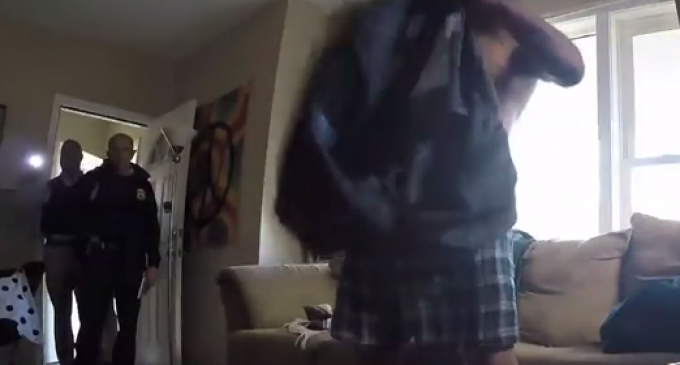 Despite reports that promised huge amounts of violence in the Cleveland area during the Republican National Convention, the gathering saw only small amounts of protestors, and none of the violence that the press predicted. While the Republican party is likely thrilled by this non-development, it likely left the press wanting for the chaos they intended use against the GOP.
Despite the fact that the streets of Cleveland were mostly clam, reports are now claiming that the FBI conducted a 'no knock, no warrant' raid on a group of self-described 'anarchists' near Quicken Loans Arena.
According to reports, the activists were pulled out of bed and threatened at gunpoint, with no warrant that had been issued in their name. In order for this to occur, police must be responding to 'exigent circumstances', or probable cause without the time necessary to obtain a warrant.
To see video of the raid, and to see what prompted the warrantless search, continue reading on the next page: