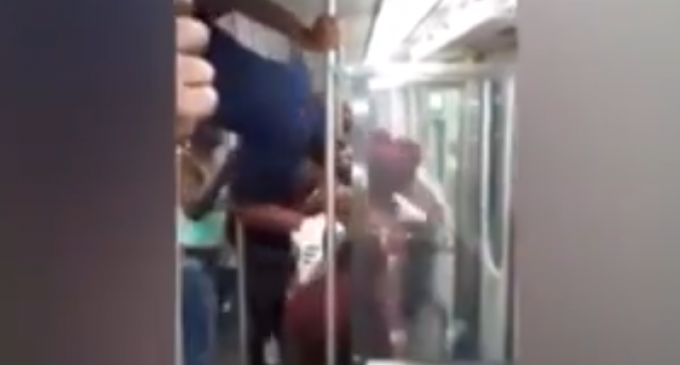 It used to be that youth riding public transits would be expected to treat their elders with respect and offer up their seats to those more advanced in age or wisdom.
Today they beat-up those in seniority over them for daring to suggest they stop openly smoking marijuana on public transit.
Needless to say, the horrific ordeal that went down on Sunday is causing the Dallas Area Rapid Transit to make headlines for all the wrong reasons.
A 44-year-old father was badly beaten by a group of young hooligans on a Dallas train for asking them to knock off their juvenile antics.
Another passenger on the train filled this sickening attack against decency and all humanity. The passenger then shared the video with DFW, a local CBS affiliate station in Texas.
The video is available on the next page – Warning the video is graphic.