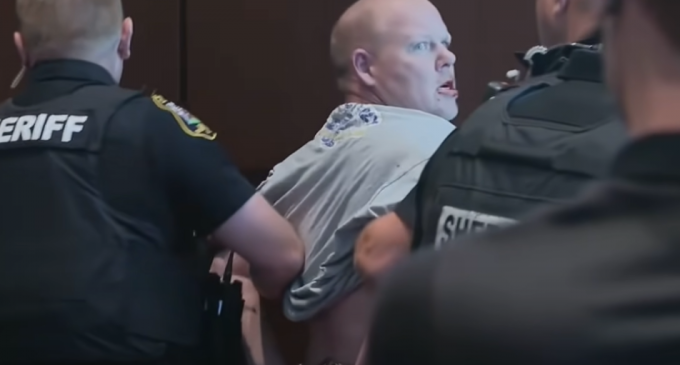 A Virginia father who was forcibly subdued and arrested at a Loudoun County, Virginia school board meeting in June has revealed that his daughter was raped in the high school restroom by a boy wearing a skirt.
Scott Smith says that during the meeting on June 22nd he got heated because the Loudoun County Public Schools superintendent asserted there was no record of an assault occurring in any school bathroom. But Smith had already taken the issue up with the school, so he contended it was a lie.
The 48-year-old plumber has been ridiculed on social media since the video of the incident went viral.
No doubt national headlines of the incident were used as justification by Attorney General Merrick Garland to cite 'violent parents' in a DOJ letter calling for upset American parents to be treated as "domestic terrorists."
According to the Loudon County Sheriff's Office and Lancaster, another girl was allegedly sexually assaulted by the same transgender student in early October.
Move to the second page for details.