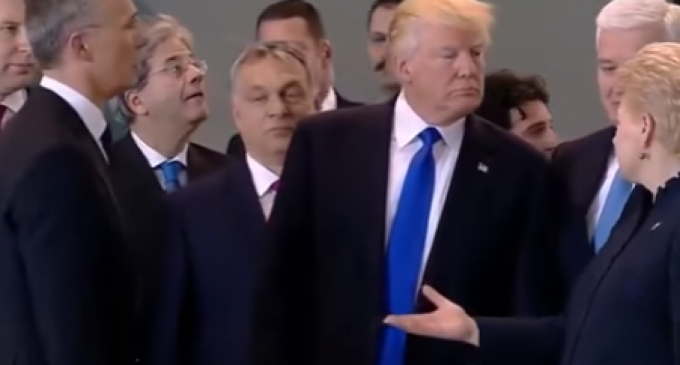 Donald Trump takes "America First" very seriously. A trending video from Trump's first trip abroad proves it — and is pretty funny.
The setup for the video is innocent enough. Heads of state from several NATO countries gathered together for a photo-op. Like all things in politics, this photo was heavily choreographed in advance. The dignitaries would line up in alphabetical order and Trump, representing the United States, would be front and center.
But as the group of presidents arranged themselves for the photo, Trump found himself toward the back of the group. The way he made his way forward has set the internet on fire. It was a bit aggressive, mostly harmless, and very Donald Trump. But liberals are taking it way too seriously.
Watch the video on the next page: