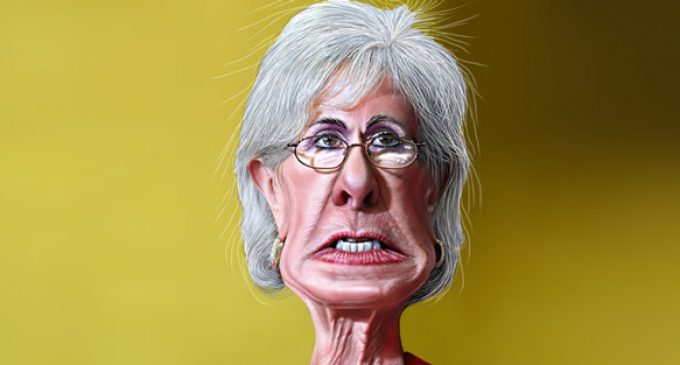 This story was reported in The New York Times, not The Onion, so it is probably serious, but it is still astounding!
Somehow, former HHS Secretary Kathleen Sebelius plans to parlay her dismal job overseeing the ObamaCare rollout into a Kansas state Senate seat!
In her darkest hour last fall, Kathleen Sebelius suffered one of the deepest cuts from an old family friend who accused her of "gross incompetence" over the rollout of the Affordable Care Act and demanded that she resign as secretary of health and human services. Now she is weighing revenge.

Ms. Sebelius is considering entreaties from Democrats who want her to run against that old friend, Senator Pat Roberts, Republican of Kansas.

Several Democrats said this week that Ms. Sebelius had been mentioned with growing frequency as someone who could wage a serious challenge to Mr. Roberts, 77, who is running for a fourth term and is considered vulnerable. One person who spoke directly to Ms. Sebelius said that she was thinking about it, but added that it was too soon to say how seriously she was taking the idea.

It was only last week, after all, that Ms. Sebelius, 65, said that she would step down from her cabinet job.

Even if Ms. Sebelius had not presided over the Department of Health and Human Services at a time of turmoil and self-inflicted distress — and while carrying out a law that inspires such anger on the right — her candidacy would be a tough sell in Kansas. Democrats have not held a Senate seat in the state since 1939. And even before the president's popularity started to take a steep slide last year, he fared especially poorly in Kansas, winning only 38 percent of the vote there in 2012.
Source: New York Times
Photo: DonkeyHotey on Flickr