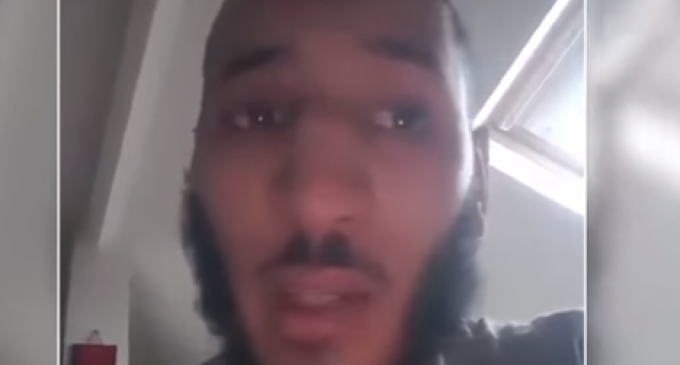 Islamist terrorist, Larossi Abballa, who live-streamed his murderous jihad against the French police officers, though dead, still speaks via the media arm of the Islamic State.
Jean-Baptiste Salvaing, the Paris policeman, was ambushed and stabbed nine times in the stomach on Monday evening outside his Magnanville home by Larossi Abballa, who may have been a neighbor.  Abballa then forced his way into the home and continued his jihadist rampage, stabbing Salvaing's 36-year-old wife, a secretary at the police department.
He stabbed the 42-year-old officer, who held the rank of "commandant" (commander), nine times in the stomach at his front door.  After stabbing the policeman, who was in plain clothes when he was killed, the attacker forced his way into the home.

Officers found the woman's body with knife wounds to her neck after they stormed the house, and the attacker was killed during the assault, interior ministry spokesman Pierre-Henry Brandet said. She worked as a secretary at a local police station.

Witnesses heard the assailant, described as a teenager or in his early 20s, shout "Allahu Akhbar", Arabic for "God is great".
After Abballa stabbed the Salvaing and slit the throat of his wife and fellow police officer, Jessica Salvaing, he continued his live-stream and called on his fellow Muslims to attack the West.
 The three-year-old son of Jean-Baptiste Salvaing is safe tonight after both of his parents were murdered by an Islamic terrorist at their home. It is reported that the little boy hid behind a couch, but was rescued unharmed though he is in great shock.
View the video rant and read how Abballa pondered on his live-stream what to do with the little boy and  on page 2.