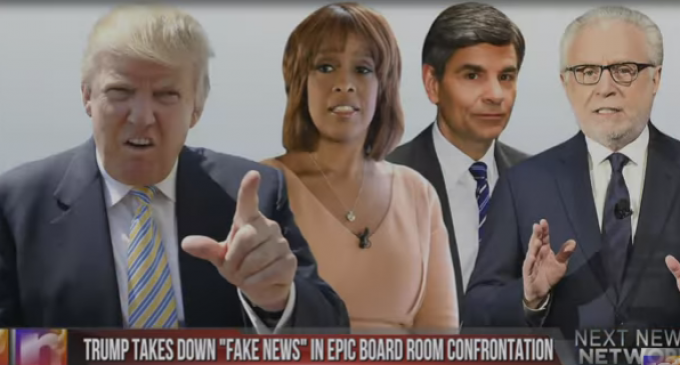 Many voters have expressed hope that Donald Trump would become "more presidential" after the election, but Trump is still being Trump — much to the dismay of the mainstream media. He's still on Twitter, and he's still criticizing the press for unfair coverage of his campaign.
The press just aren't used to a politician who punches back. For years, they've been able to manipulate, fabricate, and lie without consequence. Libel lawsuits against the media are few and far-between and winning such a suit is incredibly difficult. All the media have to prove is that they made an attempt to tell the truth. The truthfulness of the story itself is totally irrelevant.
Thus, most politicians have come to accept a dishonest press as an inevitability — but not Donald Trump. He threatened multiple organizations with lawsuits over the course of his campaign, and he's not holding back now that he's president-elect.
See why Trump's first meeting with the press was described as a "firing squad" on the next page: