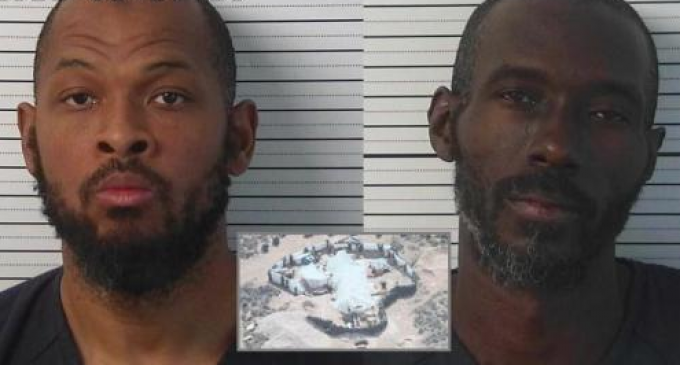 Authorities looking for a missing 3-year-old say his father and another man had been training children at a remote Muslim extremist compound in New Mexico to commit school shootings.
Prosecutors alleged in court documents Wednesday that Siraj Ibn Wahhaj, 39, was conducting weapons training with assault rifles at the compound near the Colorado border. 11 children were found hungry and living in squalor.
Wahhaj was arrested last week with four other adults facing child abuse charges. Human remains were found at the site and are believed to be those of Wahhaj's son, who is severely disabled and went missing in December in Jonesboro, Georgia, near Atlanta. Authorities say Wahhaj told the mother that he wanted to perform an exorcism on the child and took him to a park after which he never returned.
Move to the next page for the complete story: