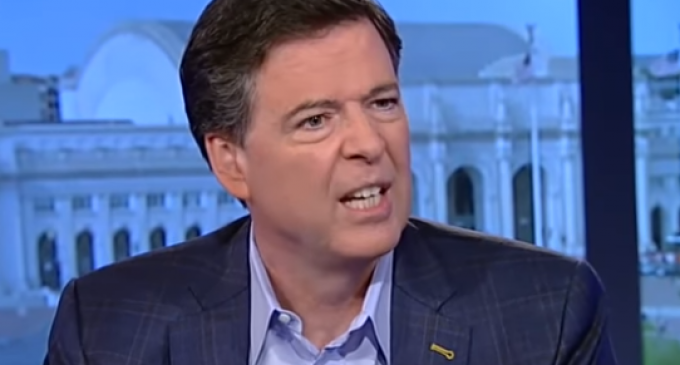 Bret Baier pulled no punches when he interviewed former FBI director James Comey Thursday night. Baier opened by asking Comey if the FBI had decided not to pursue charges against Hillary Clinton before they had even interviewed her for sharing classified information on her private, unsecured e-mail server.
In the heated interview, Baier also questioned Comey over whether his decision last year to share the contents of a memo detailing his conversations with President Trump constituted a "leak."
Comey testified before the Senate Intelligence Committee that he gave a memo he penned that detailed his conversations with President Trump to Daniel Richman, a Columbia University Law School professor. Whether this constituted a leak or not has been a point of great debate.
During the second half of the interview, Baier questioned Comey as to why he didn't push back against Trump after Trump allegedly told then-FBI director Comey he hoped he would "see [his] way clear to letting this go, to letting Flynn go."
Incredible interview there from @BretBaier. Respectful, but not deferential. Forceful, without being impolite. And, in a rare feat on TV anymore, it elicited a ton of new and important information.

— Sean Davis (@seanmdav) April 26, 2018
Move to the next page to see the heated interview: