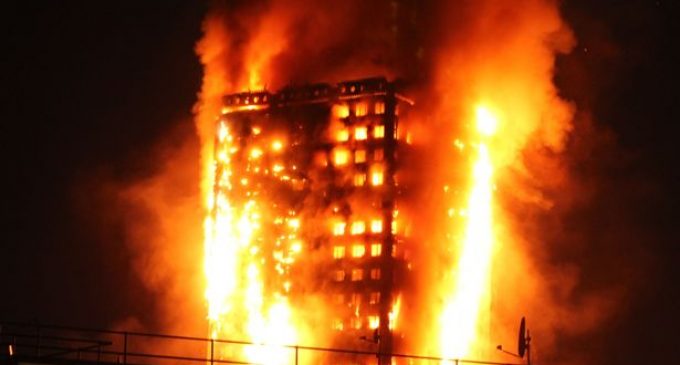 A deadly fire broke out and spread through a 27 story West London tower block in just 15 minutes after a fridge mysteriously exploded.
6 have already been confirmed dead and fear is high nobody on the top 3 floors survived. Scotland Yard states the death toll is expected to start rising significantly as more remains are identified. Undertakers have been spotted removing the bodies in a search and identification operation expected to take several days.
Terrified residents were seen jumping out of windows to escape the flames. Some made ropes out of sheets and tried to escape that way.
Yet, again, the entire 27 story building went up in flames in only 15 minutes following the explosion.
More on what caused this fridge to blow up, video of the rapid blaze engulfing Grenfell Tower, and the latest updates from authorities on the next page