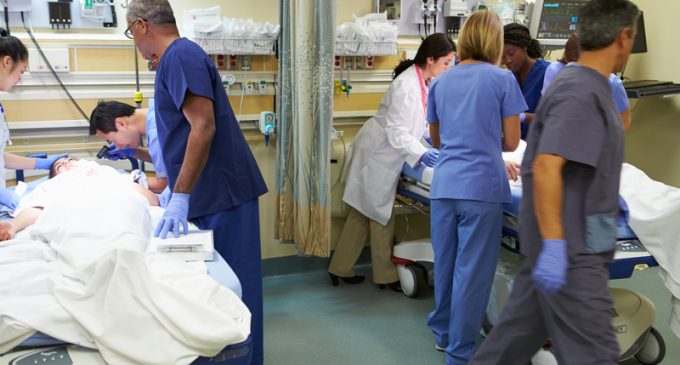 This week NPR reported on a major uptick in emergency room admissions across the nation.
The piece began with one stressed-out emergency room nursing director in Texas looking at all the patients lying on a long line of stretchers pinned against the walls of the hospital's hallways. "It's hard to watch," Tiffani Dusang says.
There is nothing that she can do, however, because ER's 72 rooms are already filled.
"I always feel very, very bad when I walk down the hallway and see that people are in pain or needing to sleep or needing quiet. But they have to be in the hallway with, as you can see, 10 or 15 people walking by every minute."
As NPR points out, "it's a stark contrast to where this emergency department — and thousands others — were at the start of the coronavirus pandemic."
Only initial hot spots like New York City saw their ERs at capacity. In the spring of 2020, countless other ERs across the country were often eerily empty.
"Visits to emergency departments dropped to half their normal levels, according to the Epic Health Research Network, and didn't fully rebound until the summer of 2021," the piece points out as people shied away from hospitals out of fear of contracting the 'raging' virus.
Continue on the next page.