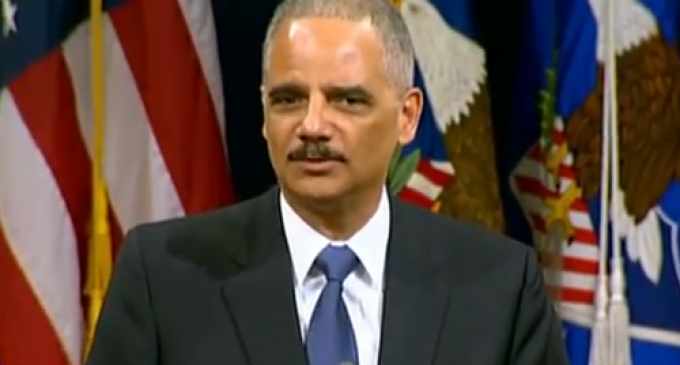 Former President Barack Obama's Attorney General Eric Holder, who is considering running for president in 2020, is calling the legitimacy of the Supreme Court into question now that Brett Kavanaugh has been sworn in as the 114th Supreme Court justice. Holder also cited the treatment of Merrick Garland as another reason why "The Court must now prove – through its work – that it is worthy of the nation's trust."
Merrick Garland was Obama's final Supreme Court nominee in March 2016 but was blocked from having a hearing by Republican senators who argued that Justice Antonin Scalia open seat should wait until after the 2016 election. President Trump nominated Justice Neil Gorsuch when he took office in 2017.
Democrats continue to accuse Republicans of "stealing" Garland's seat, while Republicans have argued that there has been a long-standing tradition of not confirming nominees during a presidential election year.
Turn the page for Holder's tweets.