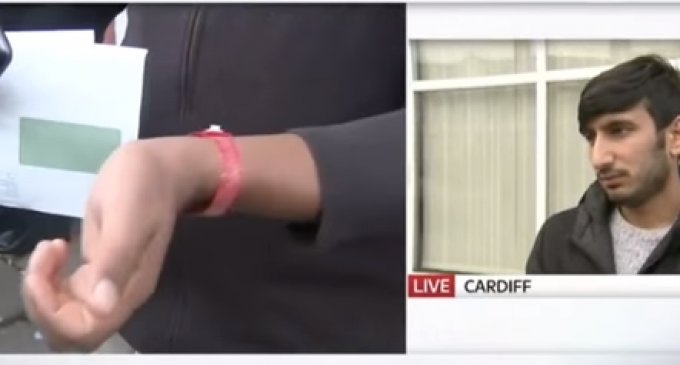 As more migrants make their way into the United Kingdom, it was only a matter of time before they, like many migrants in the neighboring Western European countries, started to complain about their accommodations, as well. A migrant staying at the Lynx House in Wales complained on live television about the food and his accommodations.
In an interview with Sky News, the "asylum seeker" from Kabul in Afghanistan said that the free food he gets is "the same twice a day" and that the accommodation he's been given is "too small and too dirty". How's that for grateful?
This happened on the same day that the British media went crazy over the wristbands that migrants have been asked to wear, which identifies them as migrants and allows them to get the free food their "entitled" to, which the 26-year-old claims he dislikes because it's the same twice a day and makes him not feel good.
What he might not realize is that, though he might not like it, he's not paying for it, and it's keeping him nourished.
Read more about this on the next page.