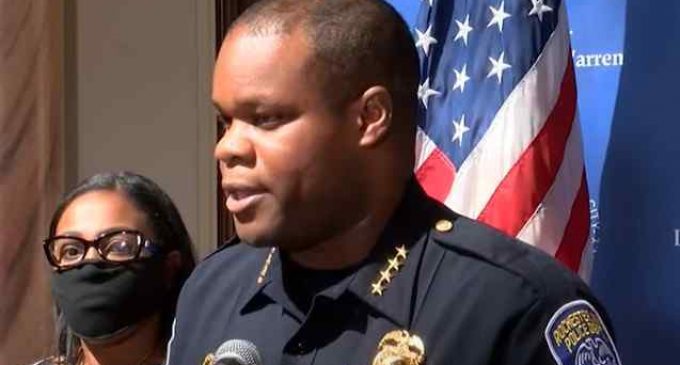 Rochester's top officer and his deputy announced Tuesday they are retiring from the force following days of protests against the Rochester Police Department in light of the death of Daniel Prude. Along with the police chief, six other department leaders announced they will also leave the force.
Chief La'Ron Singletary said in a statement that he was honored to serve the city in upstate New York for 20 years and commended his staff, but decried what he said were personal attacks following Prude's death.
"As a man of integrity, I will not sit idly by while outside entities attempt to destroy my character. The events over the past week are an attempt to destroy my character and integrity," he said.
Deputy Chief Joseph Morabito retired as well, after 34 years of service.
The police union said the announcement took it by surprise but laid blame at the foot of the mayor's office.
"The events that have unfolded today have taken us completely by surprise, as they have everyone else," the Rochester Police Locust Club said in a statement. "What is clear is that the problems of leadership go directly to the Mayor's office. Our priority now is on the dedicated men and woman, who despite unprecedented challenges, continue to do a very difficult job."
Move to the next page for more details plus video.