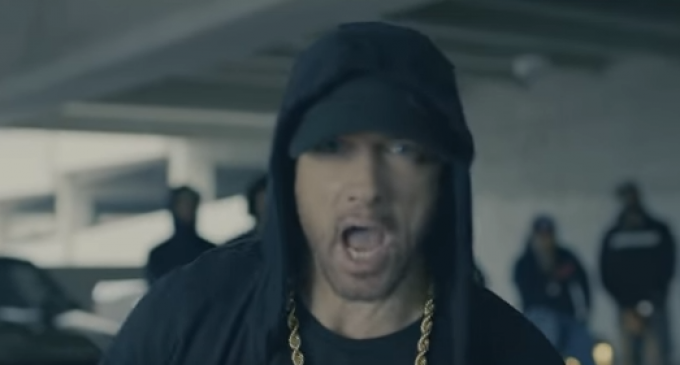 Detroit Rapper Eminem ripped into President Trump in a live freestyle performance broadcast at the BET awards. This video is quickly making its way around the internet. In less than 24 hours after being uploaded, the video has already garnered 6 million views and the number one video currently trending on YouTube.
Eminem is the very same rapper who was investigated by the Secret Service and the FBI in 2003 for violent threats against then-President Bush.
In the song called "We Are American," Eminem sings: "(Expletive) money, I don't rap for dead presidents. I'd rather see the president dead."
'Dead presidents' refers to money. His lyrics here pale in comparison to his attack on President Trump. Continue to the next page to view this video and learn more about the ever-escalating threats against the President.