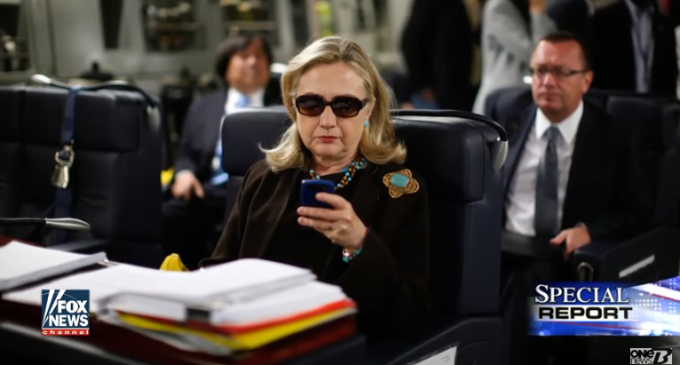 Another tangle is uncovered in the wide, delicate web connecting Hillary Clinton to attempts to whitewash her record as Secretary of State.
After going back and forth with the State Department, watchdog group Judicial Watch reported that it had received damning emails showing that a high-ranking aide to the Democratic frontrunner personally intervened to get another Clinton functionary appointed to an important post.
That functionary was none other than Bryan Pagliano, who "coincidentally" served as IT director for the Clinton for President during her first run for president. Less than a year after Clinton's defeat at the hands of Barack Obama, Pagliano found himself being appointed to a Schedule C position at the State Department.
Making this appointment possible was one Laura Pena, who worked with the 2008 Clinton campaign and a super PAC that supported her before becoming one of her top aides. If the emails obtained by Judicial Watch are true, then Pena directly appealed to the department's Under Secretary of Management to get Pagliano in that position.
Read more on the next page: