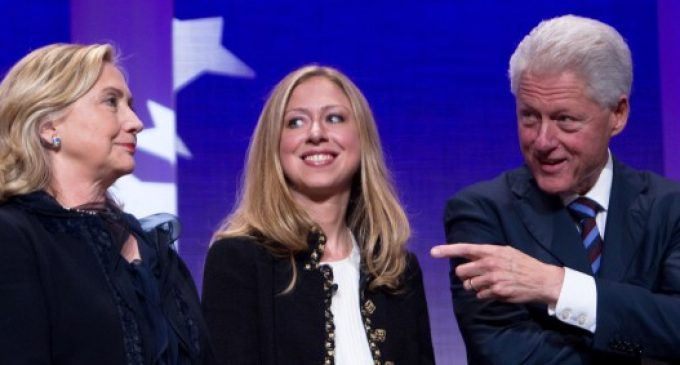 Well it should come as a surprise to absolutely no one, criminality seems to be in the blood of the Clinton family.
When most Americans think of Bill and Hillary Clinton, the first word that pops to mind is "corrupt", which given some of the other names that could be applied to them, is relatively mild. From siccing their sympathizers in the media on people who speak out against them to allowing special interests and tyrannical foreign powers like Saudi Arabia to dictate their policies, there is very little that the Clintons' haven't done to earn their nicknames of Slick Willy and Crooked Hillary.
Now, however, it looks like the next generation of Clintons, long groomed for taking over after Bill and Hillary fade from the political limelight, are already muscling their way in on their parents' game, as a recently revealed email shows.
Turn to the next page for more info: