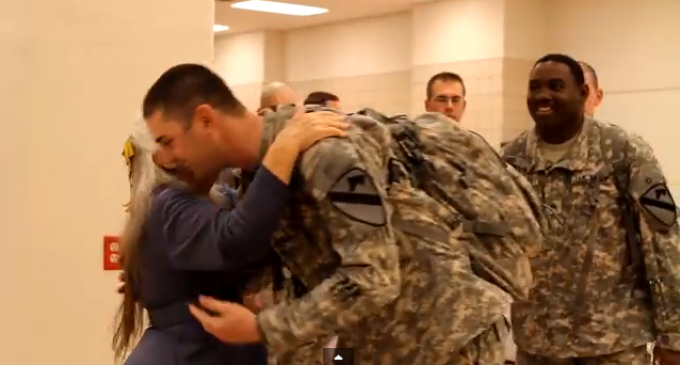 Elizabeth Laird, a.k.a. the Fort Hood Hug Lady, has been embracing our soldiers for 10 years now, and at 81-years-old, she's still at it.
"I hug all the soldiers before they deploy. I hug them when they redeploy. I hug the soldiers if I see them uptown. I hug them if I'm traveling and there's any military, they all get hugs," she states.
"Two a.m., 10 p.m., whenever," Laird says. "They know they can count on me."
She also is there when they return home.
"I wish America could see what I see. The look in their eyes. They love this country. They are willing to do anything for this country. They're willing to die for this country. Anything I can do to get a smile out of them, to let them know that we care."
God bless this woman and those like her.
You can follow Elizabeth on her Facebook page here:
https://www.facebook.com/FortHoodHugLady