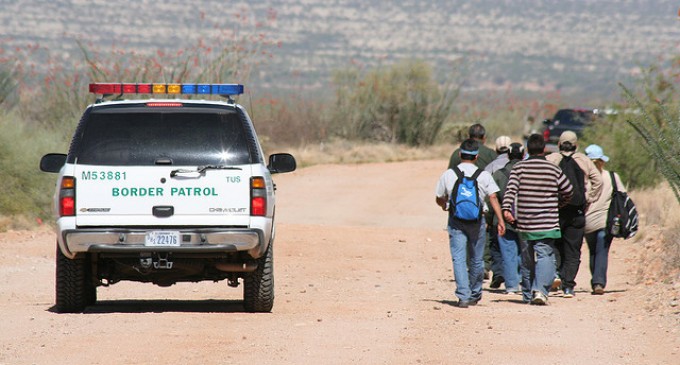 Reports from our border patrol agents are telling the tale of ISIS posing as refugees coming across into the US. One such report comes out of the Texas, Laredo crossing.
On Nov. 16th, anonymous agents reported eight illegal Syrians, all males in the range of 18-40, attempted crossing into the US, at Laredo, Texas.  The agents, fearing reprisals for disclosing reports the DHS (Department of Homeland Security) would not approve of being leaked, turned to a local president of the National Border Patrol Council (NBPC).
The NBPC reported the border patrol agents' story.
These border patrol agents put their lives on the line, under an atmosphere of denial-denial that the borders are hotbeds for ISIS trained actors entering the US.
With Obama ignoring over 70% of Americans wishes that no refugees be allowed entry, Obama has vowed to veto a new bill passed this week in the House of Representatives which would do just that-no entry of Middle Easterners until a sound vetting process can be established.  This is a bipartisan bill, that puts the brakes on Syrian refugees coming into the US.
More on the eight illegal Syrians crossing into US next page: