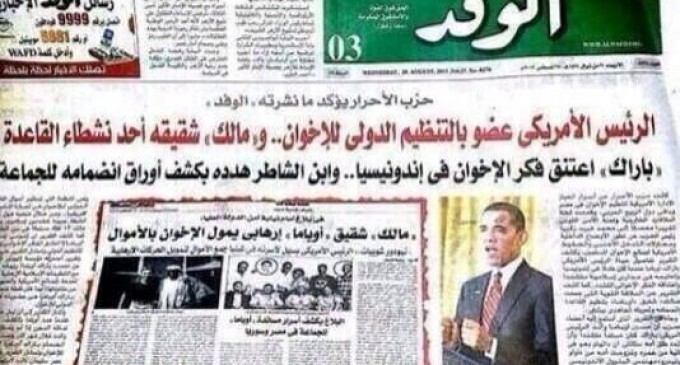 If this were true, would you be surprised?
Director of Research at the Brookings Doha Center, Shadi Hamid, tweets out about the Egyptian media depicting Obama as a member of the Muslim Brotherhood.

Newspaper also claims that son of MB leader threatened Obama w- release of "papers" revealing his MB membership.