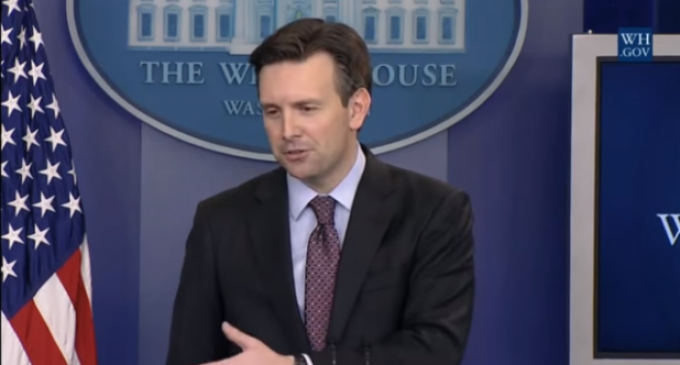 Barack Obama isn't backing down on his will to fulfill his campaign promise to close Guantanamo Bay, regardless of the vast opposition many Americans still have about closing the off-shore prison.
While acts of terror committed by radical Islamic extremists continue to accumulate in number by the day, President Barack Obama's plan to close Gitmo would force the prisoners held there — the most dangerous terrorists we have ever caught — to be brought to the mainland of the United States.
White House Press Secretary Josh Earnest said as much in a recent interview on Fox News Channel.
Why, in a time in which Americans are more fearful of a terrorist strike than at any time before, is Obama is making such a concerted effort to physically accept terrorists across our borders?
All it shows is that he is, at best, totally disconnected to the fears and apprehension of the American people, or at worst, he simply doesn't care.
See Earnest's remarks in full on the next page: