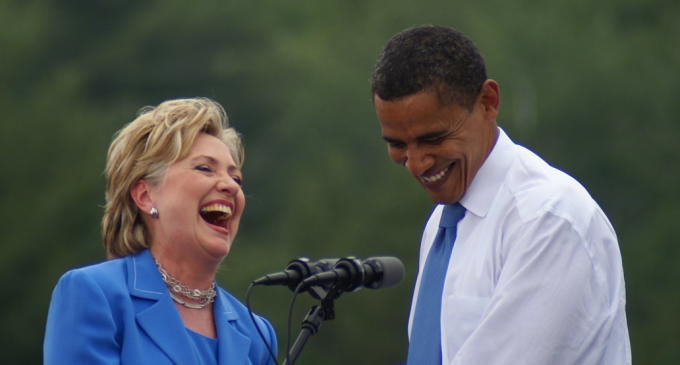 The man appointed during the Trump administration to investigate the origins of the FBI's 2016 Russia probe has been keeping some in the FBI and the Beltway on edge after the felony indictment of Michael Sussman and a round of subpoenas that include a law firm with ties to Hillary Clinton – doing so laid out the foundation of a conspiracy.
And as newly declassified documents show, multiple U.S. agencies were involved in the operation by the Clinton campaign to plant a false narrative that Donald Trump set up a "secret hotline" to Moscow through a Russian bank.
The ultimate agenda was to trigger federal investigative into Trump and leak whatever damaging material presented itself.
The Clinton campaign not only used the FBI, but it also sought to convince the Obama's State Dept, DOJ and CIA to take up the hoax.
"The Clinton machine flooded the FBI with pressure from a number of angles until investigations of Trump were opened and reopened," said one of the briefed sources who spoke on the condition of anonymity to discuss a sensitive law enforcement matter. "The deception was wide-ranging."
Move to page 2: