Next up to receive a subpoena from John Durham is a law firm with close ties to Hillary Clinton's 2016 campaign, furthering the idea that Durham is building a broader criminal case.
Earlier this month grand jury subpoenas for Clinton campaign lawyer Michael Sussmann were issued charging him with lying to the FBI in a September 2016 meeting. "Who's Next?" has certainly been on the minds of many in Washington. Hillary has got to feel some heat coming on.
JUST IN – Durham issues a new round of subpoenas, including to a law firm with ties to Hillary Clinton's campaign in 2016.

— Disclose.tv (@disclosetv) September 30, 2021
From CNN:
In seeking additional documents from Sussmann's former law firm, Perkins Coie, investigators from the special counsel's office appear to be sharpening their focus on the Democratic political machinery during the 2016 campaign and efforts to tie Trump to Russia.
Perkins Coie's clients in 2016 included the Clinton campaign and the Democratic National Committee. The law firm also hired on the campaign's behalf a research company that commissioned the dossier from ex-British spy Christopher Steele that alleged that Trump was compromised by Russia.

Durham has already accessed reams of the law firm's records, such as billing records, meeting calendars and a log of documents that the firm protects under attorney-client privilege. Some of the newly sought-after documents have been guarded so far by attorney-client privilege.
An attorney for the law firm didn't respond to requests for comment.

Durham's new subpoenas could lead to a court fight over privileged information and draw more about the Clinton campaign into the open.

While working for Perkins Coie, Sussmann also represented Rodney Joffe, a cybersecurity expert referred to in Durham's indictment as "Tech Executive-1." In 2016, Joffe, who has not been previously identified, worked with researchers to collect internet data about the Trump Organization that Sussmann took to the FBI.

Durham's continued use of the federal grand jury in Washington, DC, signals that he could be interested in adding to Sussmann's charges or bringing cases against additional defendants.

Still, more than two years after being commissioned by then Attorney General William Barr to investigate whether federal authorities improperly targeted the Trump campaign, Durham has little to show for his efforts. His special counsel probe, which has lasted longer than Special Counsel Robert Mueller's investigation, has so far brought only two lying charges against little-known figures, including the case against Sussmann, who has pleaded not guilty.

The results have underwhelmed Trump supporters who had hoped former top FBI and intelligence officials would be prosecuted for "spying" on Trump and his campaign.

Already the scope of Durham's probe has narrowed after Barr announced last year that investigators had found no wrongdoing by the CIA. Yet Durham has continued his investigation, largely in secrecy, working out of a non-descript office building near trendy Washington's Union Market.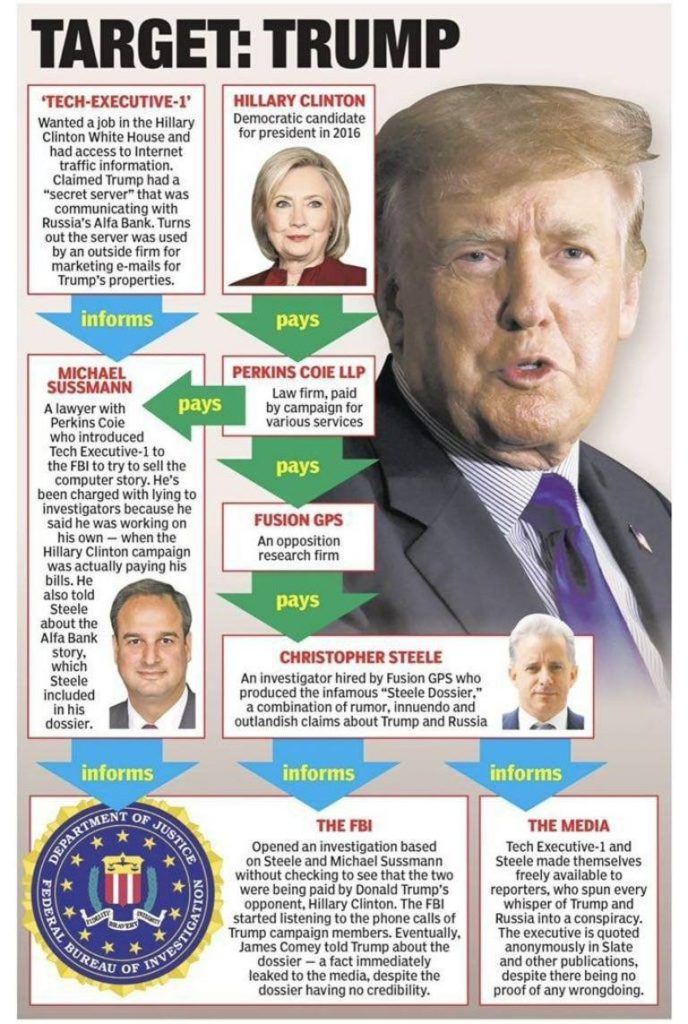 Source: CNN
For more info on Sussman's indictment go to the next page.