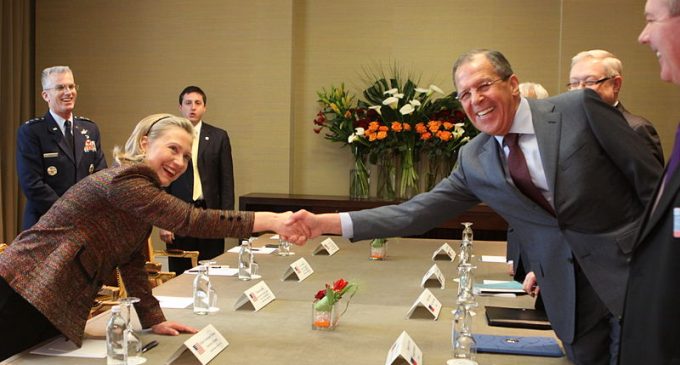 With the indictment of 'Steele dossier' source, Igor Danchenko, Special Counsel John Durham has uncovered the first real evidence of "Russia collusion" — and it points not to President Donald Trump, but to the Hillary Clinton campaign.
On Thursday, Danchenko was arrested and charged with five counts of making false statements as part of special counsel Durham's investigation into the origins of the FBI's Trump-Russia probe.
The 43-year-old was a primary source of a collection of reports compiled by former British spy Christopher Steele called the 'Steele dossier,' which contained false claims about then-candidate Trump conspiring with Russia to win the 2016 U.S. presidential election.
Durham's first indictment of Michael Sussman and a round of subpoenas that include a law firm with ties to Hillary Clinton, showed us where the probe was headed. No doubt many in the Hillary camp are on edge after seeing what has been uncovered with Danchenko's indictment.
Go to page 2 for details.