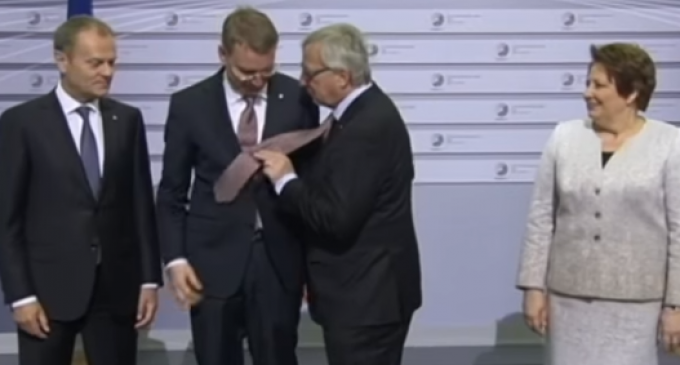 For those of you who have seen The Office and remember the awkward inappropriate mannerisms of manager Michael Scott, try to imagine what it would be like if he were in charge of the European Commission. What you would have would be Jean-Claude Juncker, who coincidentally happens to be the European Commission President. If you're still having trouble processing what that would look like, you're in luck, there's a video on the next page.
The footage shows Juncker's odd brand of diplomacy during an EU-Eastern Partnership summit, held last May in Latvia. While it was posted over a year ago, the media seems to have just discovered it, and they're having a field day. Standing beside his fellow EU official, Donald Tusk and the host nation's prime minister Laimdota Straujuma, Juncker makes several gestures that might be considered a little "too friendly". Apparently it's not okay to slap fellow leaders in the face and then kiss others. Who would have thought?
Watch the video on the next page.