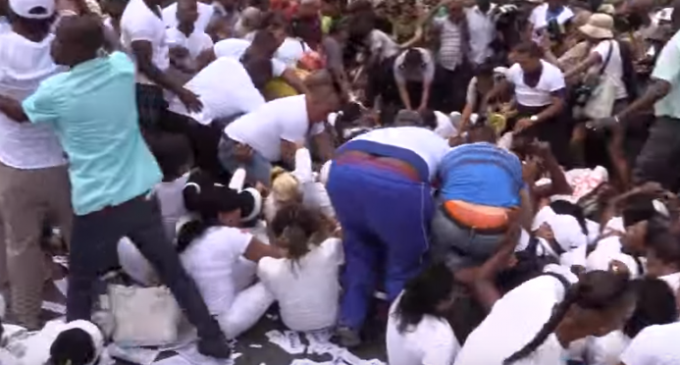 Barack Obama's "historic" trip to Cuba this week began with an ominous demonstration of precisely why Cuba has for so long been sanctioned by the American government, and criticized by nearly ever modern president with the exception of Barack Obama.
While "strengthening" relations with Cuba will no doubt be heralded by the Cult of Obama as one of his major foreign policy achievements, he did so with exactly zero concessions from the island country whatsoever. This vanity move was done for no purpose but to cleanse the aura surrounding Obama's failed foreign policy, and was done with a total disregard for the democratic values that should shape an American President.
Then again, what else do we expect from Obama? He's more inclined to apologize for America than spread it's virtues, and this trip proves exactly that.
Hours before Obama arrived in Cuba, dozens of pro-democracy activists were beaten, arrested, and jailed in Havana in order to shield the world's media from seeing firsthand just now corrupt the Island country is.
To see more about the events that directly preceded Obama's arrival, continue reading on the next page: