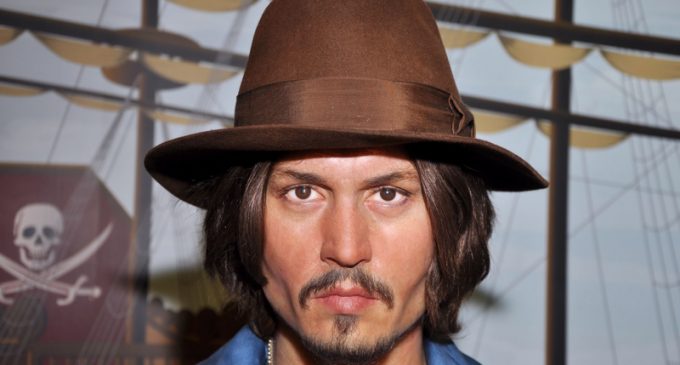 When your acting career has bottomed out to where you're making crappy pirate movies, the only way to make news is to bash President Donald Trump or abuse your wife.
Appearing at a film festival in England, Johnny Depp made a wisecrack about an actor assassinating a president, which puts him in the company of such has-beens as Madonna and Kathy Griffin.
His remarks were reportedly met with "wide applause" at the Glastonbury Festival when he introduced a film at "Cinemageddon," a film stage at the festival.
Find out just what Depp had to say and how his comments highlight his other troubles concerning domestic violence. It's all on the next page.