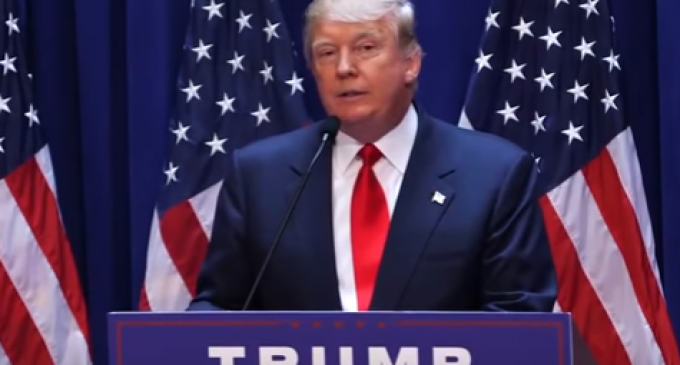 It's time we stop trying to predict Donald Trump. The first time the candidate rolled out a teleprompter for a prepared speech, the media was quick to call it the "traditionalization of Trump." Then the teleprompter went away as quickly as it came.
This week, it made yet another appearance on the campaign trail, as Donald gave one of his few policy-oriented speeches of the season. This comes right after Corey Lewandowski's exit as campaign manager. Some will assume this is a change yet another change in direction for Trump's campaign. For now, lets assume its just Trump being unpredictable — as always.
His latest speech focuses on jobs in the United States, but it doesn't lack Donald's signature drama. High off of Brexit's 'Leave' win, the GOP nominee's speech praised a nationalistic-based economic policy, in which the U.S. renegotiates terms of trade to better align with American needs — rather than those of other countries.
Of course, no Donald Trump economic policy is complete without a heavy-dose of criticism for the Chinese government. This speech turned that criticism into specific policy against the economic giant.
Continue reading on the next page to see what Donald intends to do with China, as well as our NAFTA partners and TPP: