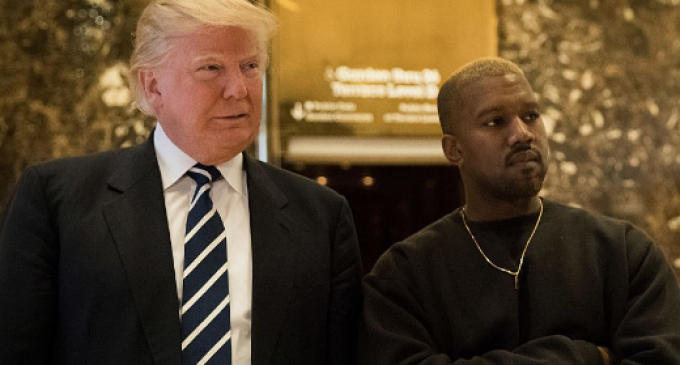 Donald Trump is still full of surprises.
The revolving door at Trump Tower has been filled with unexpected faces. Al Gore and Leonardo DiCaprio both met with the president-elect during the transition process, as have fierce Trump opponents such as Nikki Haley, Mitt Romney, and Carly Fiorina.
But the biggest surprise was saved for today.
In perhaps the most confusing development since the election, Kanye West made a joint appearance with Donald Trump in the lobby of Trump Tower.
No one really knows what business West had with Trump. Trump's team has reportedly been unable to book any high-profile acts to perform at the inauguration. Could it be that West is under consideration?
It certainly appears as if he'd be willing. Earlier this month, the rapper endorsed Trump in a bizarre, concert-ending rant in Sacremento, CA. Days later, he was admitted into UCLA Medical Center due to an apparent "mental breakdown."
But West was all smiles today as he appeared with the president-elect. Watch the video of both men at Trump tower on the next page: