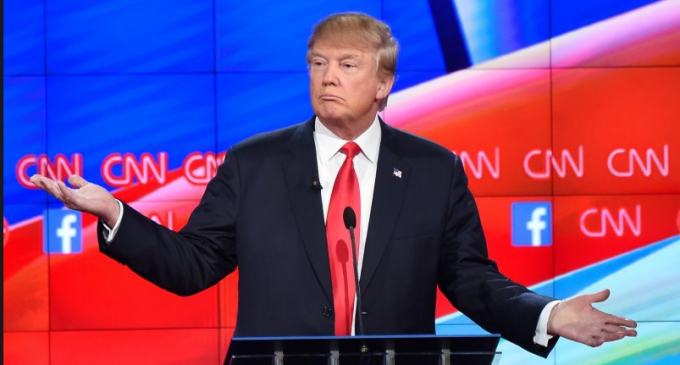 The results of the GOP debate couldn't have been more clear.
Cementing his already strong position as Republican frontrunner, Donald Trump gave a powerful debate performance that voters will likely remember into next year's election. Although the Donald made a few stumbles, his overall presentation was one of confidence and capability.
As expected however, moderators and others (including members of the audience), were waiting the entire debate for an opportunity to pounce on the candidate and his statements. At one point, audience members even booed his plan to infiltrate ISIS conversations on the Internet. Unsurprisingly, Trump wasn't having it.
"I just can't imagine somebody booing. These are people who want to kill us, folks, and you're objecting to us infiltrating their conversations? I don't think so," he responded incredulously.
Turn to the next page for more information about last night's debate: