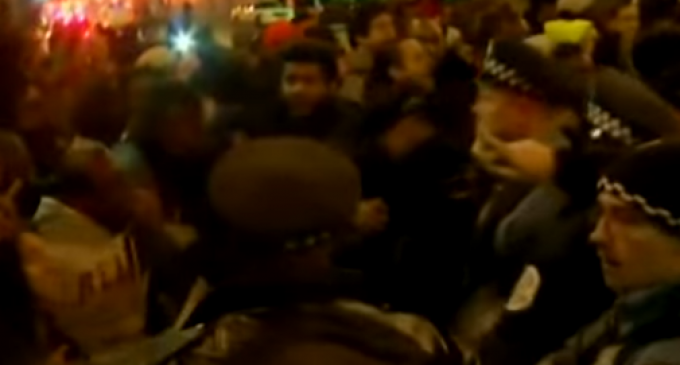 Even Donald Trump's most implacable opponents will have to give him credit for being the bigger man this week.
After a rally for the GOP frontrunner in Chicago turned violent after hostile protesters arrived, Trump decided to cancel another of his rallies set for this Friday. The reason the candidate gave was that he didn't want to see "people get hurt."
As inconvenient as this might have been for people attending the rally, canceling it was a very wise decision on Trump's part. Not only will it allow tensions to cool after the violence earlier this week, it will also make liberals look full of it when they claim that Trump is eager to instigate mass violence.
Speaking of which, it also raises the question of who exactly was responsible for the chaos that engulfed the last rally in Chicago. Sure enough, a quick perusal of social media shows anti-Trump protesters and sympathizers from Soros front group MoveOn.org bragging about stopping the Friday rally and yes, instigating violence at the earlier one.
Watch video exposing the protesters on the next page: