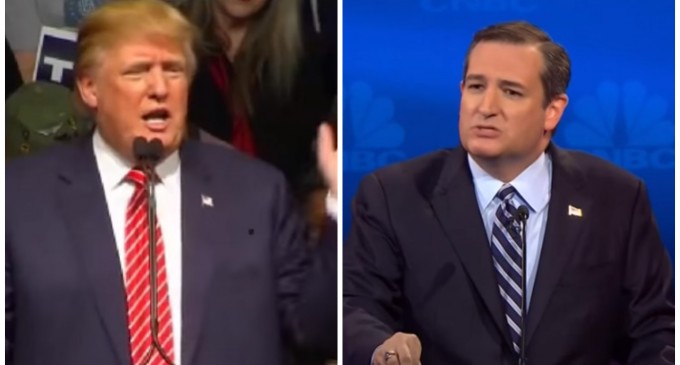 It looks like the tacit alliance between Donald Trump and Ted Cruz has finally come to an end.
Speaking with George Stephanopoulos on ABC's "This Week", the GOP frontrunner unloaded on Cruz. Criticizing the Texas senator, Trump branded him a "very nasty guy" and said that "nobody likes him." He added that this perceived character flaw of Cruz's hindered his ability to be president and that the US would be worse off under him.
Trump's statements are the harshest words he has had to offer about Cruz since his entry into the Republican primaries. While the former Apprentice host famously defended himself from attacks by the other candidates and went on the offense against them, he remained surprisingly quiet about Cruz, who similarly avoided attacking Trump.
The lack of confrontation between the two led many to speculate that they had agreed to refrain from criticizing each other, allowing each to focus on fighting other candidates and building momentum. With Trump still at the top of the primaries and Cruz now a leading contender for the GOP nod, it appears that the gloves are finally coming off.
Read more on the next page: