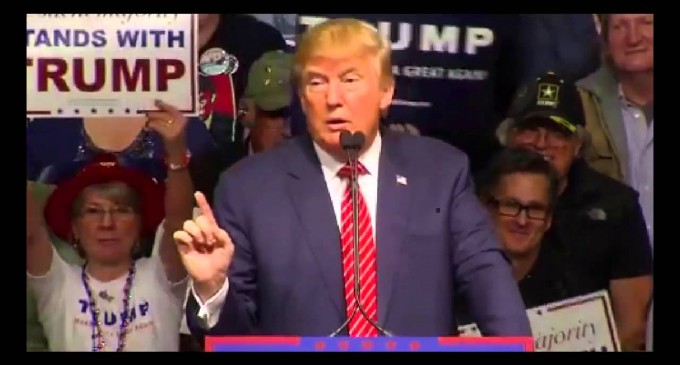 Donald Trump has called for a pause on immigration into the United States.
No, not just for Muslims, and he's not talking about illegal immigration either. All immigration, he says, should be halted for at least a year.
This should at least quell the incessant cries from the left that Donald Trump is Islamophobic — it won't, of course — but regardless, this takes the contentious religion test out of the equation altogether.
It's a brash move from a man known for his brash moves, and once again is an example of Donald's commonsense problem solving. While politicians have for years been trying — and failing — to solve the problem of immigration while the issue remained a constant reality, Donald Trump's call to end immigration until it's fixed is harsh, but would no doubt be effective.
Perhaps more importantly, Donald's plan is one the everyday American can understand, and that's very likely why he and his proposals remain so popular.
Hear about the plan from the man himself on the next page: