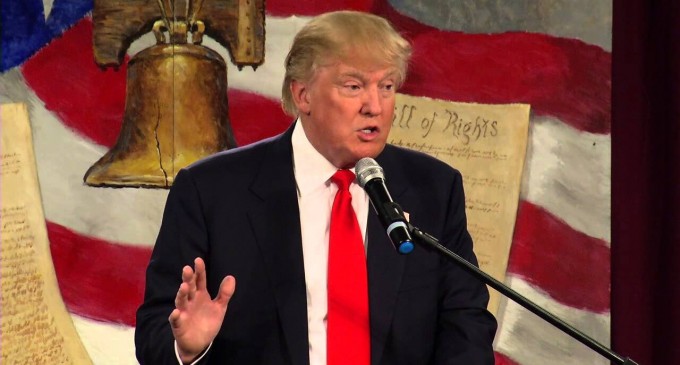 Call it the traditionalization of Trump.
After months of bombast, drama, and schoolyard insults, the new, more establishment image of Trump has recently begun to emerge as we near the end of the primary schedule.
Of course, Trump will never be an establishment guy — they'd never let him — but he's now begun to employ their more traditional tricks in order to lock down his nomination and set him up for the general election.
He's even admitted this tactic himself, saying of his GOP rivals, "After I beat them I'm going to be so presidential, you're going to be so bored." This week we're witness to one of his first "boring" moves, an op-ed written in The Wall Street Journal. Even the headline is a riff on an established GOP tactic, resembling Reagan's "Are you better off than you were four years ago?" refrain.
Trump will never be boring, but this op-ed may be his first step toward general election plausibility. Now all he needs to do is get there.
To read his piece, continue reading on the next page: