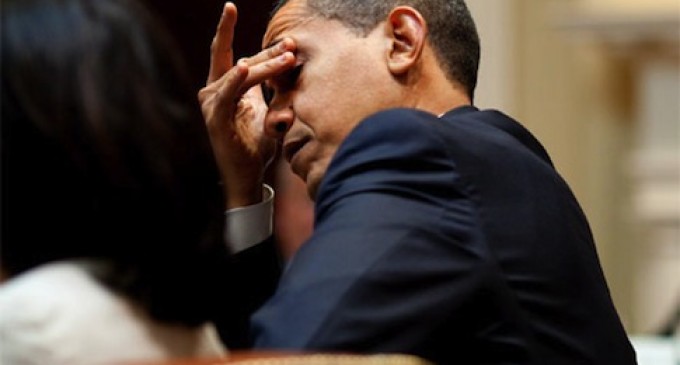 This pokes giant holes in virtually all the Obama Regime's excuses about Benghazi:
Minutes after the American consulate in Benghazi came under assault on Sept. 11, 2012, the nation's top civilian and uniformed defense officials — headed for a previously scheduled Oval Office session with President Obama — were informed that the event was a "terrorist attack," declassified documents show. The new evidence raises the question of why the top military men, one of whom was a member of the president's Cabinet, allowed him and other senior Obama administration officials to press a false narrative of the Benghazi attacks for two weeks afterward.

Gen. Carter Ham, who at the time was head of AFRICOM, the Defense Department combatant command with jurisdiction over Libya, told the House in classified testimony last year that it was him who broke the news about the unfolding situation in Benghazi to then-Defense Secretary Leon Panetta and Gen. Martin Dempsey, the chairman of the Joint Chiefs of Staff. The tense briefing — in which it was already known that U.S. Ambassador to Libya Christopher Stevens had been targeted and had gone missing — occurred just before the two senior officials departed the Pentagon for their session with the commander in chief.

According to declassified testimony obtained by Fox News, Ham — who was working out of his Pentagon office on the afternoon of Sept. 11 — said he learned about the assault on the consulate compound within 15 minutes of its commencement, at 9:42 p.m. Libya time, through a call he received from the AFRICOM Command Center.

"My first call was to General Dempsey, General Dempsey's office, to say, 'Hey, I am headed down the hall. I need to see him right away,'" Ham told lawmakers on the House Armed Services Subcommittee on Oversight and Investigation on June 26 of last year. "I told him what I knew. We immediately walked upstairs to meet with Secretary Panetta."

Ham's account of that fateful day was included in some 450 pages of testimony given by senior Pentagon officials in classified, closed-door hearings conducted last year by the Armed Services subcommittee. The testimony, given under "Top Secret" clearance and only declassified this month, presents a rare glimpse into how information during a crisis travels at the top echelons of America's national security apparatus, all the way up to the president.

Also among those whose secret testimony was declassified was Dempsey, the first person Ham briefed about Benghazi. Ham told lawmakers he considered it a fortuitous "happenstance" that he was able to rope Dempsey and Panetta into one meeting, so that, as Ham put it, "they had the basic information as they headed across for the meeting at the White House." Ham also told lawmakers he met with Panetta and Dempsey when they returned from their 30-minute session with President Obama on Sept. 11.
Source: FoxNews
Photo: Wikimedia Commons