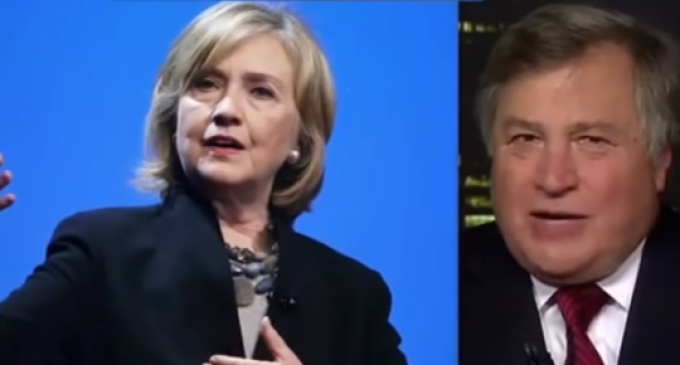 An old friend of the Clinton's has come swinging out to denounce Hillary's ruthless political strategies.
As an advisor to Bill Clinton, Dick Morris grew to know not only the former president but the First Lady as well. He was with them from the early days when they first took the White House and tried to help them implement their agenda.
But as time grew, he became increasingly disillusioned with their policies and conduct. Hillary's behavior proved to be especially troubling to him, as Morris recently revealed in an interview with Larry King.
Questioned about the former Secretary of State's eligibility to be president, the one-time Clinton advisor said in no uncertain terms that she was not, pointing to her reaction to the numerous allegations about her husband engaging in affairs.
Instead of looking into her husband's activity, Hillary directed investigators to act as "secret police" and investigate his suspected mistresses to uncover dirt on them.
See video of Morris' comments on the next page: