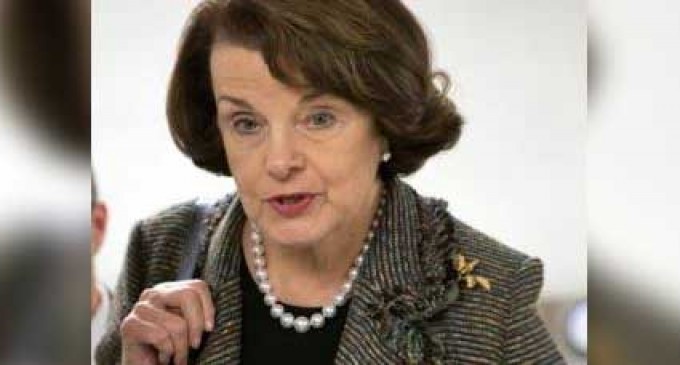 Everyone has heard Senator Dianne Feinstein's allegations that  the CIA interfered with a U.S. Senate investigation; she triggered a media firestorm when she first made the claims and even detailed her allegations on her website (see below). But there's an important detail that the media always leaves out.
Feinstein is blaming The White House for the CIA's actions. And that, my friends, is an impeachable offense.

This from Feinstein's own website:

In May of 2010, the committee staff noticed that [certain] documents that had been provided for the committee's review were no longer accessible. Staff approached the CIA personnel at the offsite location, who initially denied that documents had been removed. CIA personnel then blamed information technology personnel, who were almost all contractors, for removing the documents themselves without direction or authority. And then the CIA stated that the removal of the documents was ordered by the White House. When the committee approached the White House, the White House denied giving the CIA any such order…

…When the Internal Panetta Review documents disappeared from the committee's computer system, this suggested once again that the CIA had removed documents already provided to the committee, in violation of CIA agreements and White House assurances that the CIA would cease such activities…

… I have grave concerns that the CIA's search may well have violated the separation of powers principles embodied in the United States Constitution, including the Speech and Debate clause. It may have undermined the constitutional framework essential to effective congressional oversight of intelligence activities or any other government function.
It remains to be seen whether Feinstein's allegations will be proven or swept under the rug, which is more likely. After all, spying on Congress and interfering with a Senate investigation are very serious offenses, but if it turns out the White House was actually ordered the CIA in these actions, the consequences become a lot more serious for the president; that's one more impeachable offense, President Obama, and this time you're facing accusations from within your own party.
Source: Downtrend
Photo: Downtrend